2019 Volkswagen Golf GTI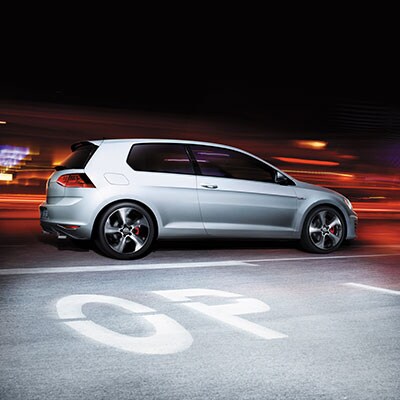 2019 Volkswagen Golf GTI Exterior Features
Sport Suspension
Fine-Tuned Command
The sporty craftsmanship and capable performance of the new Volkswagen Golf GTI is put on full display through equipment like the standard sport suspension. This configuration helps you enjoy a sharper command behind the wheel and better control when managing turns or rounding corners.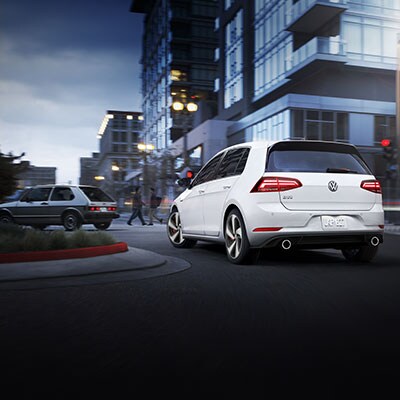 Turbocharged TSI Engine
Potently Productive
This performance hatchback incorporates a turbocharged TSI engine for explosive output and the on-demand power you need to quickly pick up speeds and get going. Producing 228 horsepower and 258 pound-feet, this new VW model is quick-twitch and nimble for confidence in motion.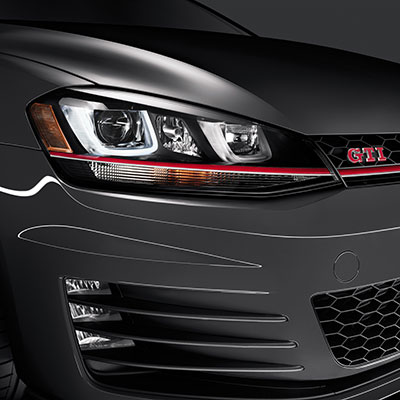 Adaptive-Front Lighting System
Aligning Sight with Movements
Ever dealt with lagging lights that can potentially compromise safety on darker roads in nighttime travel settings? With an adaptive-front lighting system - complemented by LED headlights and taillights - the new VW Golf GTI responds to steering wheel movements, configuring its lighting interface based on these real-time adjustments.

More Features
Leather Seating Surfaces
A Lavish Cabin Appointment
Do you enjoy a capable hatchback that is appointed with upscale amenities and interior upholstery touches? That is precisely the lavish experience you can expect while seated inside the new VW Golf GTI. This new Volkswagen hatchback features available leather seating surfaces for the plush comfort and contentment you deserve.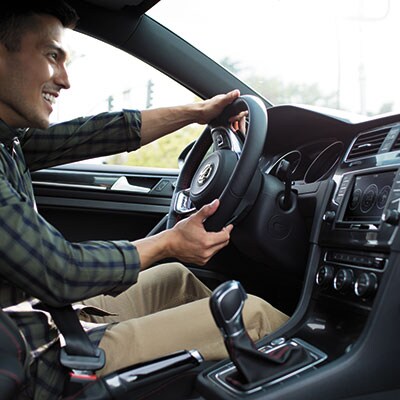 Touchscreen Navigation System
Visualize What's Next
With available cabin technology that keeps you connected and ready to explore, the new Volkswagen Golf GTI allows you to visualize your route to new locations through an available built-in touchscreen navigation system. Simply plug in your destination inputs, receive audible alerts from behind the wheel and map out your next journey intuitively.